!Start Shaker Script-->
Computer Nerds to Go!!TM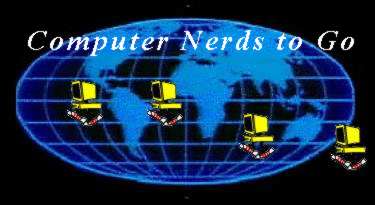 Especially

The author is a member of


Last update Friday, November 10, 2023 01:35:42 PM
Welcome weary web wanderers
(say that three times fast!)
After you untwist your tongue, sit back, relax and enjoy my little sector of cyber space.
Your host for this adventure is Leon the registered computer nerd.
My sub pages and all business information can be found below.


2023 leon@cntg.org

This web site created and authored by Leon © 1997, 1998.
Copyright © 2016 Computer Nerds to Go
All rights reserved
U.S. Copyright Act of 1976, Title 17 U.S.C.


Computer Nerds to Go!!